Premier's Office
BVI Tourist Board
Release Date:
Wednesday, 17 April 2019 - 4:10pm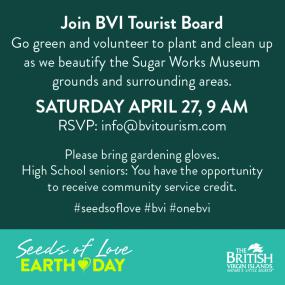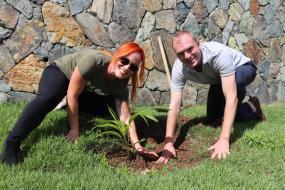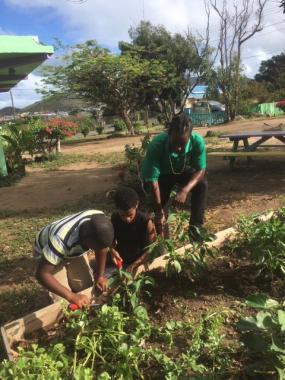 Several Earth Day activities planned to promote sustainable tourism
International Earth Day will be celebrated globally on April 22; and in keeping with this year's theme, "Protect Our Species", The British Virgin Islands Tourist Board (BVITB) under its Seeds of Love Initiative, will be hosting several activities that promote community awareness. Special emphasis will be placed on preserving and protecting the environment, while promoting sustainable tourism.
The BVI Tourist Board's Seeds of Love initiative was launched in 2017 to mitigate the loss of vegetation resulting from Hurricanes Irma and Maria. The project led to presentations, and planting events at schools, beaches and National Parks around the BVI, leaving many inspired to plant and nurture the environment. Mrs. Sharon Flax Brutus, Director of Tourism said, "We are happy to celebrate Earth Day while encouraging the preservation of our environment. This ensures not only sustainable tourism but secures the future for generations to come". You too can participate in the activities by attending the planned events throughout the territory as detailed on our website: https://www.seedsoflovebvi.org/.
The Director also expressed her thanks and appreciation to the following organizations for their contributions in making the Earth Day events possible:
BVI Horse Owners' Association
Department of Agriculture
Foxy's Taboo
Green and Clean VI and Green Sprouts
Green VI
Greencrete VI
Groundworks BVI
Ministry of Transportation, Works and Utilities
Town and Country Planning
The Anegada District Office
About the British Virgin Islands
Known as a treasured destination rich in undiscovered experiences, the British Virgin Islands (BVI) is an alluring archipelago comprising 60 islands and cays located 80 kilometers (60 miles) east of Puerto Rico, in the northwestern region of the Caribbean Sea. The main islands of Tortola, Virgin Gorda, Anegada and Jost Van Dyke have attracted travelers globally with their cultural Caribbean authenticity. Located in Tortola, Road Town is the BVI's capital.
Ranked #1 Best Place to Visit in the Caribbean by U.S. News for two consecutive years in 2017 and 2018, the BVI is where nature's best secrets are kept with an abundance of pristine beaches, azure seas, towering sage mountains and burnt-orange sunsets. It's no wonder the BVI's Virgin Gorda and Jost Van Dyke were featured on the "Top Islands in the Caribbean, Bermuda and the Bahamas" list in Travel + Leisure's World's Best Awards 2017 and 2018.