Ministry of Natural Resources and Labour
Department of Labour and Workforce Development
Release Date:
Tuesday, 20 July 2021 - 4:23pm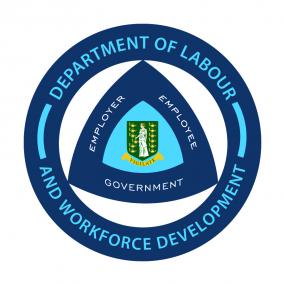 Employers and employees across the Territory are being encouraged to familiarise themselves with the user manual to allow for efficient and effective use of the recently launched Online Work Permit System.
Deputy Labour Commissioner at the Department of Labour and Workforce Development Mrs. Michelle McLean said that it is important that persons get acquainted with the user manual for the system to submit their applications via the portal as the department is no longer accepting hard copy applications for any type of work permits.
Mrs. McLean said, "We are working on processing the hard copy applications that were previously submitted before the launching of the system with the aim of going fully digital. Therefore, to avoid negating this process, it is particularly important that no further hard copies be submitted to the department."
The user manual for the Online Work Permit System can be found on the Government's website by clicking the banner that says "Online Work Permit System User Manual" or by clicking the following link: https://bvi.gov.vg/content/work-permit-application-system-employers-user-guide
The system can be accessed by inputting the following link into your web browser: https://services.gov.vg/ and persons needing assistance on how to use the system can email wpportalhelp@gov.vg.
The Department of Labour and Workforce Development continues to implement technology to aid in the enforcement of the British Virgin Islands Labour Laws, which will aid in effectively promoting good labour and management practices at workplaces to ensure stable and harmonious labour relations between employers and employees.
Photo 1: Department of Labour and Workforce Development Logo
(Photo credit: GIS)
Author