Office of Gender Affairs
Release Date:
Monday, 6 February 2017 - 4:47pm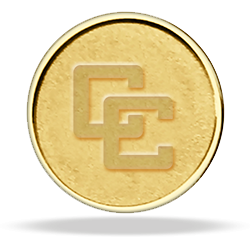 Residents of the BVI are invited to submit recommendations for the 12th CARICOM Triennial Award for Women, 2017.
This award aims to honour Caribbean women who have made an outstanding contribution to the socio-economic development of the Caribbean. A nomination from the British Virgin Islands will be considered among other Caribbean nominees and the winner to be selected in April, 2017 by a CARICOM Regional Selection Committee.
CARICOM celebrated its 10th anniversary in 1983, and during a meeting of Ministers of Women's Affairs to commemorate the event, it was recognised that the 1973 Treaty of Chaguaramas addressed the need to examine the position of women in the region.
A recommendation was made following the deliberations, to confer an award to an outstanding CARICOM woman whose work had made a significant contribution to the socio-economic development of the Caribbean. In response, the CARICOM Secretariat introduced the CARICOM Triennial Award for Women structure.
The award takes the form of a medal crafted in gold. Nominees must be over the age of 18; have received recognition in the particular field of endeavor; and be a national of the British Virgin Islands.
Persons are asked to submit recommendations electronically to ministryofhealth@gov.vg or hand delivered to the Gender Affairs Coordinator Ms. Lorolie Connor, Office of Gender Affairs, second floor of the Bettito Frett, Tortola by February 13.
Persons can also contact the Office of Gender Affairs at 468-3701, extension 2236 or 3415 for more information.
The Ministry of Health and Social Development aspires to provide a caring and integrated system of health and social services that facilitates human development and improves the quality of life in the Virgin Islands.
###
Notes to Editors: Nomination Guidelines and Checklist attached.
Author