Premier's Office
Release Date:
Monday, 25 March 2019 - 8:40am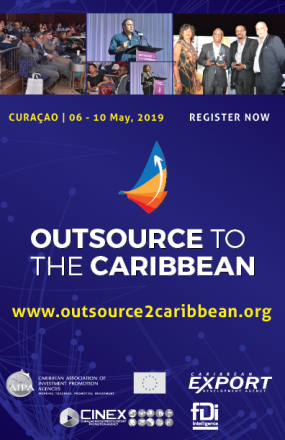 A BVI delegation will explore ways and means to diversify the Territory's economy at the Outsource to the Caribbean Conference (OCC) 2019 in Curaçao in May.
Policy Analyst, Strategic Advisor in the Premier's Office and Director 4 of the Caribbean Association of Investment Promotion Agencies' (CAIPA) executive board (Virgin Islands Representative), Ms. Lizette George, said that the conference will assist in further strengthening the knowledge and capacity of the BVI to establish its outsourcing industry as well as its investment promotion agency.
The BVI delegation will join other participants and engage in a 2-day training workshop organised to precede the conference on May 7 and 8.
The workshop aims to build the capacity of current and prospective outsourcing operations, and investment promotions agencies in the dynamic industry. It will comprise of four (4) modules, ranging from discussing blockchain and Artificial Intelligence, to developing sound BPO country strategies.
The conference is also expected to assist the Territory to explore new sectors including shared services as a means to support the Territory's financial services industry, especially the Economic Substance requirement; engage in robust discussions on financial technology (FinTech) and blockchain; understand key trends in the global outsourcing industry, and ways to future-proof it; and network and forge strategic partnerships that could support the Territory, when needed.
The Outsource to the Caribbean conference 2019 (OCC 2019) is a pan-Caribbean outsourcing event for industry players in the business process outsourcing (BPO) sector. The Conference will bring together over 300 industry leaders from the public and private sector in the Caribbean as well as investors looking for outsourcing services opportunities and are considering investing in the Caribbean's BPO sector.
Persons from within the private sector are encouraged to register for this event via the website at https://www.outsource2caribbean.org/.
Attached: Official Flyer for the Outsource to the Caribbean Conference 2019 (OCC 2019)
Author