Ministry of Health & Social Development
Release Date:
Tuesday, 21 April 2020 - 12:57pm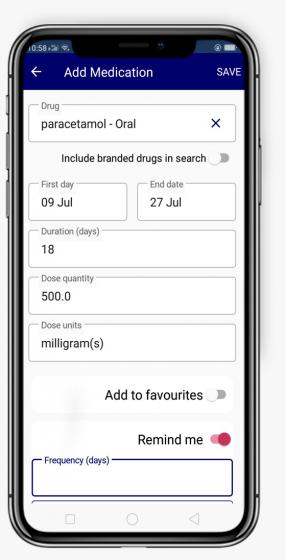 The BVI Health Services Authority has launched an 'Airmid' phone application to allow patients to receive virtual healthcare in response to COVID-19.
Deputy Premier and Minister for Health and Social Development Honourable Carvin Malone stated on April 15 that the Airmid application will allow patients who are diagnosed, suspected or on quarantine to be able to communicate with the physician conducting their care and track their symptoms of COVID-19 via an android or iPhone. Airmid will also allow for follow-up appointments and video consultations for patients to access healthcare from the comfort of their home.
This initiative is being done in partnership with the United Kingdom (UK) based company TPP who has also provided other healthcare technology support such as an Electronic Patient Record (EPR) system through the COVID-19 Response Service in the Territory.
The COVID-19 Response Service allows patients to call and access free medical advice for COVID-19 guidance and allows BVI Health Services Authority clinical teams to record patient symptoms and conditions, provides advice through tracking tools and informs the patient seeking care.
Chief Executive Officer of the BVI Health Services Authority Dr. Ronald Georges said that the BVI Health Services Authority IT and CHS teams have worked tirelessly on the implementation process which will soon expand to provide a range of telemedicine services to better serve the community while promoting health and wellness.
These new technologies will also allow for patients who need more care or testing for COVID-19 and will also ensure that those who can manage their condition on their own do not access medical services.
TPP is a software company that has worked across the UK National Health Service (NHS) for 22 years. The company has written the software SystmOne, used in over 7000 NHS organisations by over 250,000 NHS staff members with over 50 million patient records stored on the database.
Author