Office of the Governor
Release Date:
Thursday, 1 June 2017 - 4:03pm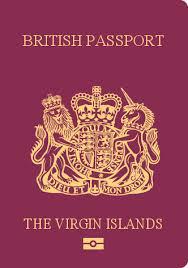 The Governor's Office is reminding the community to ensure that their travel documents are valid this hurricane season.
There are no British Citizen passport facilities in the Territory and the Governor's Office cannot help with passport enquiries. British citizens should submit their passport renewal applications online to Her Majesty's Passport Office in the UK or apply to the British High Commission in Barbados for an emergency travel document if the passport has been lost or stolen, damaged or expired, and there is an urgent need to travel. British nationals may need a visa to travel through other countries with the emergency travel document and they should check with the Embassy or Consulate of each country they are travelling to.
https://www.gov.uk/government/world/organisations/british-high-commission-barbados
https://www.gov.uk/overseas-passports
https://www.gov.uk/passport-advice-line
British Overseas Territories Citizen (BOTC) passports are processed by the Civil Registry and Passport Office.
Nationals of other countries should also give consideration to applying for a replacement passport if they intend to visit their home country over the summer.
Copies should be made of key documents, including passports, birth certificates, work permits and drivers' licences, and stored in a safe place, separate from the originals. In the event of an approaching hurricane or tropical storm, original documents should be kept in waterproof bags or containers.
Travelling to the USA
Persons who may wish to travel to the US either before, or immediately after a hurricane, it is essential that their documents are in order. It is extremely unlikely that anyone without appropriate documentation will be allowed to enter the United States. Those who do plan to travel to the US should also be aware that the Visa Waiver Programme (VWP) only operates for commercial flights and they should therefore also obtain a US visa if travelling on charter or private flights including medical evacuation.
Note:
The British passport application process is centralised and British nationals in the BVI submit their passport application to Her Majesty's Passport Office in the UK. The current production time for straightforward British passport renewals is running at least four weeks; more complex cases slightly longer. Further information for applying from overseas can be found at https://www.gov.uk/overseas-passports, https://www.gov.uk/passport-advice-line.
British passport holders should note that they are able to renew their passports at a Passport Office in the UK providing the holder is in the UK at the time. Details of this service can be found at https://www.gov.uk/apply-renew-passport.

Author