Premier's Office
Department of Trade, Investment, Promotion and Consumer Affairs
Release Date:
Wednesday, 18 March 2015 - 12:15pm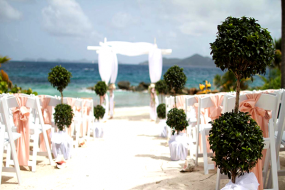 Five locally owned and operated businesses have been sponsored by the Department of Trade and Consumer Affairs to participate in the 2015 Buy BVI Trade Expo.
This as the department continues to promote and assist small businesses in the BVI. The Buy BVI Trade Expo will be held under the theme 'Experience the Hottest Products and Services". It opens on Saturday, March 21, from 10:00 a.m. to 7: 30 p.m. and continues on Sunday, March 22, from 11:00 a.m. to 7:00 p.m.
The annual expo will showcase an array of products and services that are available locally. It is designed to encourage the expansion of trade within the community, and to reduce the level of imported products while highlighting unique business opportunities in the local economy.
As part of a strategy to promote investment within the British Virgin Islands, sponsorship of the businesses' participation in the 2015 Buy BVI Trade Expo is linked to the Department's Business of the Month and Innovative Business of the Year campaign.
Director of Trade and Consumer Affairs, Mrs. Karia Christopher said, "The Trade and Consumer Affairs Department is focused on improving the enhancement of local industries. Therefore, in keeping with our theme of "Fuelling the Entrepreneurial Spirit", the department has proudly sponsored bright, young, and eager entrepreneurs to showcase their businesses."
Mrs Christopher added, "We are confident in the high quality and sophisticated services and products offered by our sponsored businesses. Small businesses are the hub of our economy and our mission at the Trade and Consumer Affairs Department is to help them realise their full potential in order to foster a sustained economic development in the British Virgin Islands."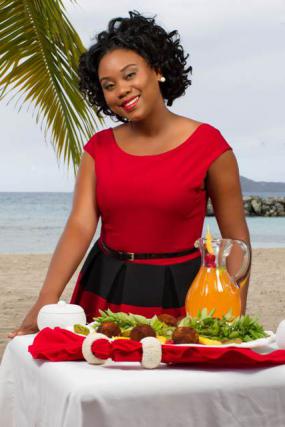 The director stated that small businesses in the British Virgin Islands play an integral role in the development of the economy and it is important for the general public to recognise and support them.
Among this year's sponsored businesses are: T-Shirt Genius, a privately owned partnership serving the community since 2007. Operated and managed by Cleteist Mathavious and Kenrick Headley Jr. T-Shirt Genius provides a wide range of products and services to meet any graphic designing, apparel and advertising/marketing needs
JSoriah's Hair Bows & Accessories a home-based business established in January 2014 and located in Cane Garden Bay, Tortola. JSoriah's is owned and operated by Sandi Parillon, and offers a variety of handmade products such as hair bows, flip flops, baby barefoot sandals, tutus, headbands, bow ties, and newly added rhinestone tee- shirts.
JD's Candies is a locally operated business by Jehree Clarke, specialising in peppermint candy, coconut fudge and Bailey's Fudge delivered in neatly shaped pieces creatively packaged and labelled.
Aflair Special Event and Rentals is a special event rental company which provides all the necessary equipment and novelties to produce extraordinary events. The business is owned and operated by Desary & Dean McDowell.
JB's Kitchen, owned and operated by Tara Stoutt, offers high quality Caribbean dishes, serving a wide menu of meats, poultry, sea food and vegetarian dishes.
The 2015 Buy BVI Expo is sponsored by CCT at the Multipurpose Sports Complex and admission is free.
Author