Mission Statement
The National Archives and Records Management Unit is established to promote the effective creation, organization, use and disposal of Government (public) and private records while maintaining the efficient accessioning and preservation of records of enduring value.
Vision Statement
Inspired by the need of all Virgin Islanders to appreciate the vital role of records in democratic society, the National Archives and Records Management Unit seeks to use traditional and modern technologies, along with cooperative partnerships between the Government, private sector and wider community to lead and transform information management so that the history, heritage and culture of the Virgin Islands come alive and grow in importance, relevance and accessibility for present and future generations.
What's Happening Within Our Department?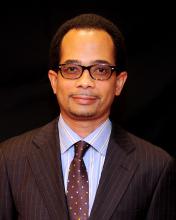 Chief Records Management Officer
Department Contact Information
To make contact with The Archives and Records Management Unit, see below for contact information:
National Archives and Records Management Unit
Deputy Governor's Office
Government of the Virgin Islands (UK)
33 Admin Drive
Road Town, Tortola
Virgin Islands, VG1110
Business Hours:
9:00am to 4:00pm
Email Address:
nationalarchives_info@gov.vg