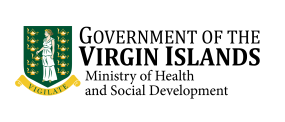 Chief of Drugs and Pharmaceutical Services, Mrs. Gracia Wheatley Smith has said that persons knowing their blood pressure reading numbers will help to raise awareness of hypertension.
The advice comes as the Territory joins the rest of the world in observing World Hypertension Day on May 17 under the theme "Know Your Numbers".
Mrs. Wheatley Smith said, "Our health is our wealth and knowing our numbers will reduce our vulnerability to heart disease, strokes and damage caused to our organs as a result of uncontrolled high blood pressure."
She stated that the numbers are vital because it tells how the pressure is within the body and motivates persons to maintain a healthy lifestyle as they try to keep their numbers within range.
Mrs. Wheatley Smith said blood pressure is to be taken accurately for persons to know what their true numbers are. "That is why we have developed ten tips for health care professionals and individuals to review and practice to ensure that the blood pressure reading taken is as accurate as possible," she added.
The Chief also advised the community to take care of their health by living a healthy lifestyle, eating a balanced healthy nutritious diet filled with fresh fruits and vegetables and to exercise at least 30 minutes five days a week. She said uncontrolled blood pressure increases risks of serious health problems including renal failure, heart attack and stroke.
The Ministry of Health and Social Development is committed to improving the health of the people of the Virgin Islands.
Author
File
Ministry or Department Associated with this News Article: